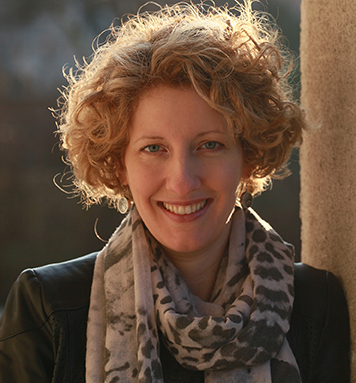 Since 2001 I have been working as a writer, director and producer in Austria, the UK and Los Angeles.
Making people laugh and think with my movies is my favourite thing to do – and the positive reaction of my audience is what keeps me going.
As one of only 600 female directors worldwide (compared to 20.000 male ones) I am well aware of the challenges to tell stories from a female point of view, to show fresh and unusual gender roles, to give motivated women a chance to work in front of and behind the camera (and of course to pay them equally) and to support aspiring filmmakers of any gender and sexual orientation.
In the last years my team and I shot numerous short films and documentaries as well as videos on behalf of clients. Several of our short films have been nominated and/or awarded by national and international film festivals.
Awards
Das kleine Vergnügen (international title: Shop of Little Pleasures / USA: Redefining Emma) / 2018 / fiction / feature / festival awards: Best Supporting Actress (Waltraut Haas) – Sydney Indie Film Festival 2017, Best Foreign Film – LA Femme Film Festival, Los Angeles, 2017, Directors Board Award – North Carolina Film Awards 2017, Best International Fiction Feature – Lanus Film Festival, Argentinien 2017, Best Production Design – FELACOS Long and Short Film Festival, Chile 2017, Best Supporting Actress (Waltraut Haas) & Best Costumes Design in a Feature Film – South Film and Arts Academy, Chile 2018, NDR Newcomer Award Nomination 2018,
Apple Juice – Life as a Stand Up Comedian / 2013 / documentary / short
Postmodern Times / 2011 / fiction / short / festival awards: Bear in Bronze, Festival of Nations 2012, Golden Diana and Award for Best Austrian Film, International Film Festival of non commercial Film, 2011
CurioCity / 2010 / sketch series 25x2min  / festival award: Audience Award of International Film Festival of non commercial Film, 2011
Black Out Date / 2008 / fiction / short / festival awards: 1. price Maribor Film Festival 2008, Silver Diana 2008 & special reward for humor, Silver Bear 2009, Guernsey Lily Festival Audience Vote Award 2009
Eiswolke / 2006 /  fiction / short / festival award: Golden Diana 2007
deli.Moment / 2005 / fiction / short / festival award: Bronze Diana 2007
Sunglasses / 2002 / fiction / short
TV & Press about me and my first feature film DAS KLEINE VERGNÜGEN (shop of little pleasures):