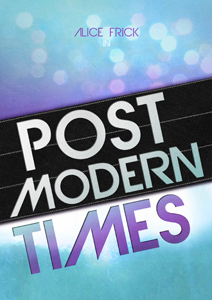 short film (9 minutes)
HD, Austria 2011
'Post-Modern Times' analyses Charlie Chaplin's film 'Modern Times' from 1936 – not with words, but with the tools of a film maker. I also tried to show the digitalized lifestyle of today and its consequences without pointing the finger.
Award for Best Austrian Film 2011
Golden Diana 2011
(at International Film Festival of non commercial Film, Austria 2011)
Bear in Bronze 2012
(at International Film Festival of Nations, Austria 2012)
'Post-Modern Times' was invited to over 20 film festivals (Beijing, New York, Los Angeles, Mexico, Berlin, London, Rome, Belgium, Slovenia, Switzerland, Siberia, etc.) and broadcasted on TV in Germany and Austria on Dec. 17, 2013 (BR Alpha, 19:30).
WATCH THE FILM (9min):



IMDB ENTRY

CAST
as the video conference partners:
Franz Becke
Tanja Ghetta
Sabine Kunz
Heike Metz
Rainer Obkircher
Ana Ritopecki
Bettina Schurek
Mercedes Springer
Robert Strebl
Lydia Veigl
computer voiceover
Stuart Bam
TEAM
written & directed by: Julia Frick
with ideas by: Alice Frick, Robert Strebl
cinematography: Satoshi
make up & hair: Stefanie La Fond
music: Michael Ehninger
edited by: Lenore Eklund
octocopter operator: Stefan Pfleger
focus puller: Alois Kozar Jr.
lighting: Michael Rottmann, Georg Sokol, Philipp "Chuck" Habenicht
script/continuity/clapper: Ilona Toller
additional sound: Mark Eklund, Konstantin Drossos
color grading: Satoshi
compositing: Lukas Hofreiter
grafix: Emu Santer
produced by: Alice Frick, Robert Strebl, Julia Frick
SPECIAL THANKS TO
Harry & Joann
Christian
Lauren & Steffi
Frank Stern
Edith & Willi
Uschi Strutzenberger
Andy Chodora
spanish translation
Juan José Faccio
This film arose in the context of the seminar "contemporary history of the 20th and 21st century" by Univ. Prof. Dr. Frank Stern.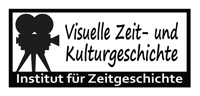 A PRODUCTION OF: